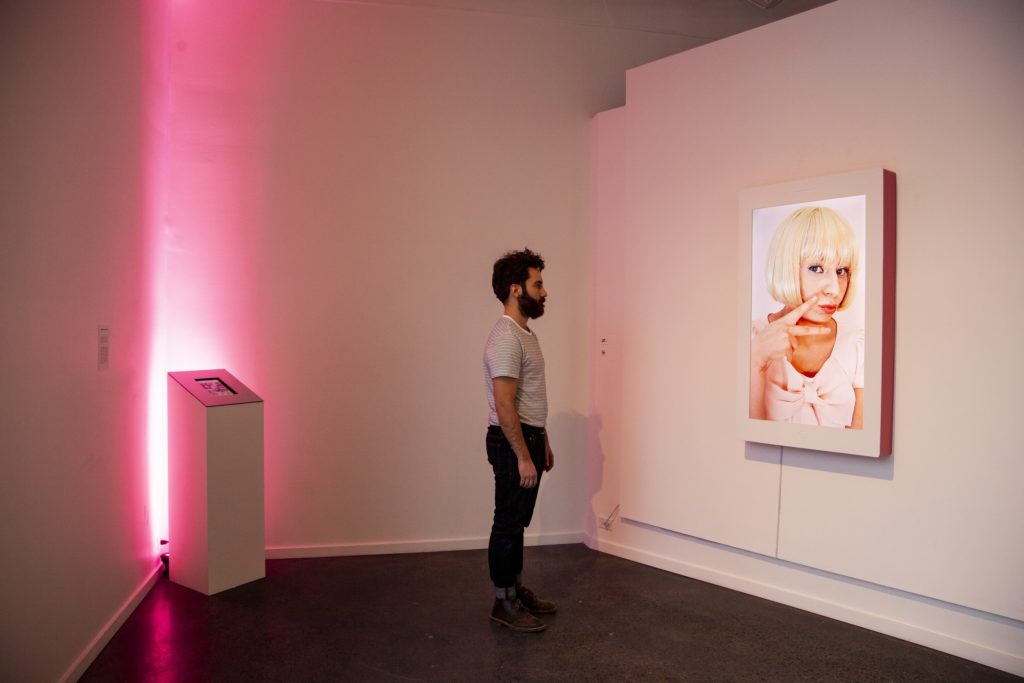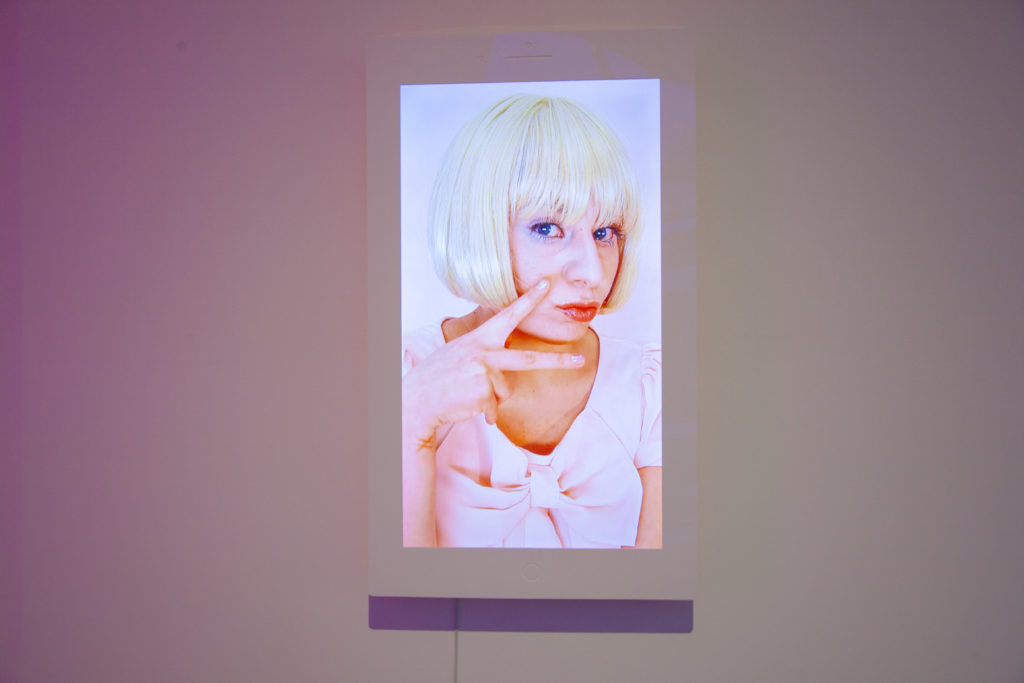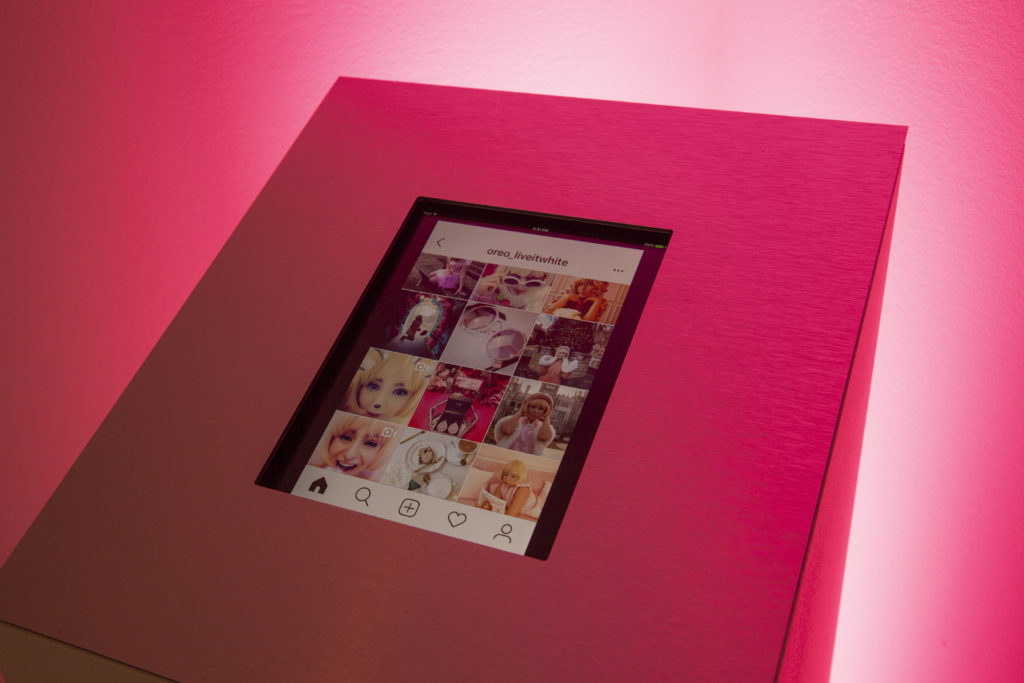 In this exhibition, Rah uses social apps as a "relational sketchbook" where she performs as Oreo to critically examine nationalism in the digital age by appropriating hashtags, visuals and symbols used by nationalists from around the world. Following hashtags such as #aryangirls #aryanbrotherhood #88 (an abbreviation adopted by neo-nazi to promote the salute "Heil Hitler"), the six images featured in the exhibition are "response pieces" to nationalists Rah found on Instagram. Some of the responses are verbatim others are recontextualized. The Oreo oeuvre predominantly focuses on the self-designation of the term aryan amongst Iranians and its related diaspora. In this work, Rah wants to broaden the conversation outside of Iranian nationalism and illustrate how extremists and nationalists from around the world use nazi iconography and coded references.
The Tinder Scrolls are documentation of Tinder conversations the character has had with men on the popular dating app. Oreo's Tinder interventions are centred around identity politics. One of these two scrolls focuses on Canada's colonial history and the celebration of Canada 150 across the country.
The exhibition also had a viewing station of two Oreo videos and an iPad stand where viewers could interact with the character on Instagram.
With this exhibition, Rah inspires an urgent consideration of the ethics of engagement on network technologies.
Deutsch
In ihrer Arbeit verwendet Rah soziale Netzwerke als "relationales Skizzenbuch", in dem sie unter dem Namen Oreo auftritt. Durch die Aneignung von Hashtags, Bildmaterialien und Symbolen, die von Nationalisten aus aller Welt verwendet werden, wie z.B. #aryangirls #aryanbrotherhood #88, unterzieht sie den Nationalismus im digitalen Zeitalter einer kritischen Untersuchung. Das Oreo-Oeuvre konzentriert sich vor allem auf die Selbstbezeichnung des Begriffs Arier unter Iranern und der damit verbundenen Diaspora. In ihrem Werk möchte Rah das Gespräch über den iranischen Nationalismus hinaus erweitern und veranschaulichen, wie Extremisten und Nationalisten aus aller Welt Nazi-Ikonografie und verschlüsselte Referenzen verwenden. Mit ihrer Arbeit regt Rah zu einer dringenden Auseinandersetzung mit der Ethik einer Interaktion im Bereich der Netzwerktechnologien an.