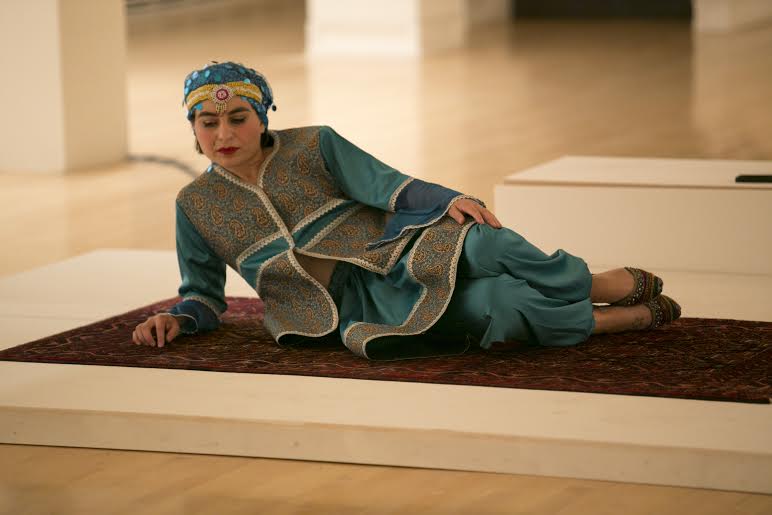 The Oriental Dance Workshop was performed by Rah's character  Fatimeh. This workshop has been performed at the Women's Studio Workshop in Rosendale, NY (August 2015), Carleton University Art Gallery, Ottawa (September 2015) and Nuit Blanche Montreal ( February 2016).
Fatimeh is an accessible character and she uses comedy to lure the participant while confronting them and encouraging them to think critically about racial stereotypes. Each performance is accompanied by a rehearsed script.
This solo dance style consists of improvisation and graceful movements, gestures and poses and each dancer approaches this style in their own unique way. While individuals are learning the dance, they are also introduced to traditional Iranian music sung by female Iranian vocalists, traditional dress and other folk dance styles.