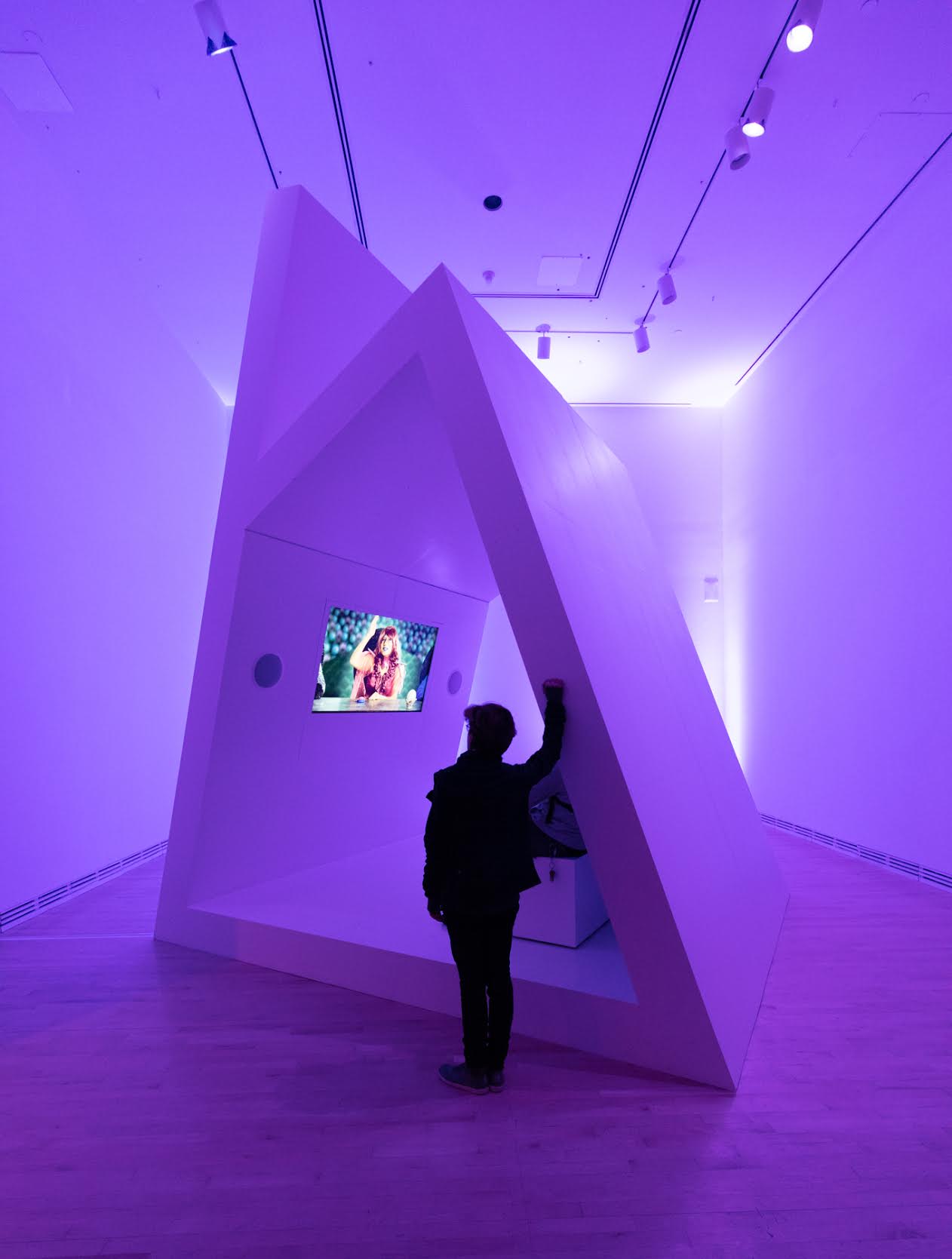 SuperNova Portal, 10x10x15 foot structure, commissioned by CUAG and on view until December 8th 2019
The structure was inspired by the state of liminality. In anthropology the limen is described as a threshold and a transitional middle period during rite of passage. In the SuperNova, Coco departs from the game show and travels through a chaotic and hostile environment into a wormhole, where they go through a process of death and rebirth and awaken in a new dimension.
The character finds themselves in an unresolved state, they are monstrous, status-less, and possessionless. In the distance, a tent- like structure calls to them through a deep humming and light that travels towards the character. The structure is a portal, safe space, and available site for reflection, intervention, self-exploration,  discovery and itt's a place of refuge from the hostile galaxy the character has just migrated through.
As an installation, the projection mapping and light design animates the structures and the movement and fluidity mirrors the characters gestural language. Thus, the body of the character, the body of the structure and the body of the viewer are in motion and communication. The install takes the viewer on an otherworldly journey and invites them to reflect on my proposal for Xenofuturism.