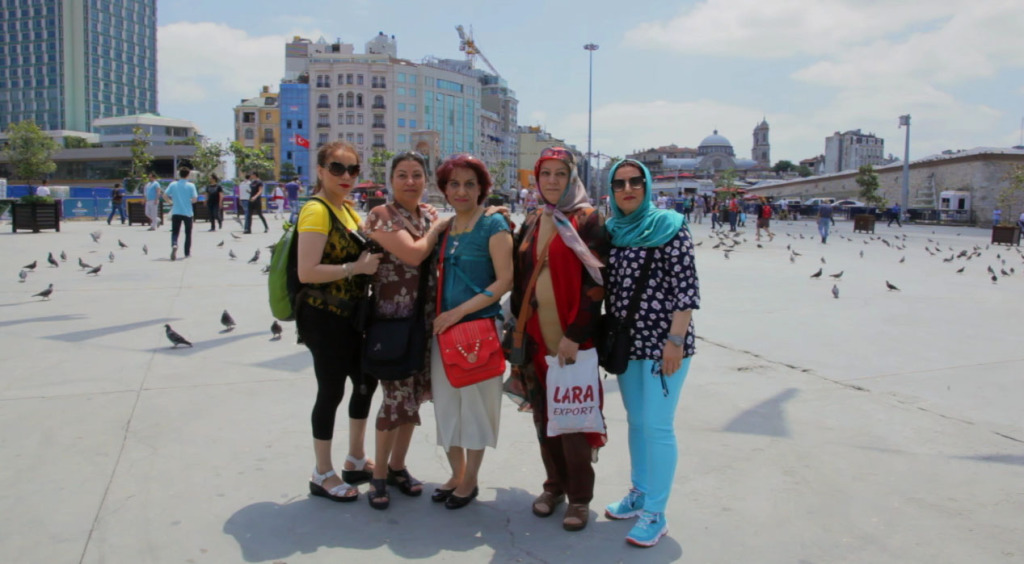 The documentary is about five sisters that reunite in Istanbul after 27 years. The personal and political merge together while the conversations of these long-time separated sisters reflect on the past and memory: war, life in exile, immigration, and activism are topics unravelled in this sensitive cinematic encounter.
Die Dokumentation handelt von fünf Schwestern, die sich nach 27 Jahren in Istanbul wiedervereinen. Während ihrer Unterhaltungen vermischen sich Persönliches und Politisches und die Frauen rufen sich die Vergangenheit mit all ihren Erinnerungen zurück ins Gedächtnis: der Krieg, das Leben im Exil, Immigration und Aktivismus. Dies sind die Themen, welche auch im Rahmen der Veranstaltung behandelt werden.
The creation of this work was made possible by the generous support of the Conseil des Arts et des Lettres du Quebec.
Credits
Director: Rah
Translater: Gelare Khoshgozaran
Editor: LIsa Schwartzman
Sound Recorder: Trevor Goulet, TG Sound
Sound Designer: Steve Ejbick, Post City Sound Inc.
Colorist: Tyler Reekie, SAW Video
Captioner:Justin McConnell, Unstable Ground
Music: Amir Amiri and Showan Kanmancheh, Ensemble Kaman
Thank you to my loving family.
For preview site and distribution please contact Vtape:
www.vtape.org
Watch Trailer:
Den Trailer von 'Dear Sister' findest Du hier:
https://www.youtube.com/watch?v=u1XXA4SB7u4